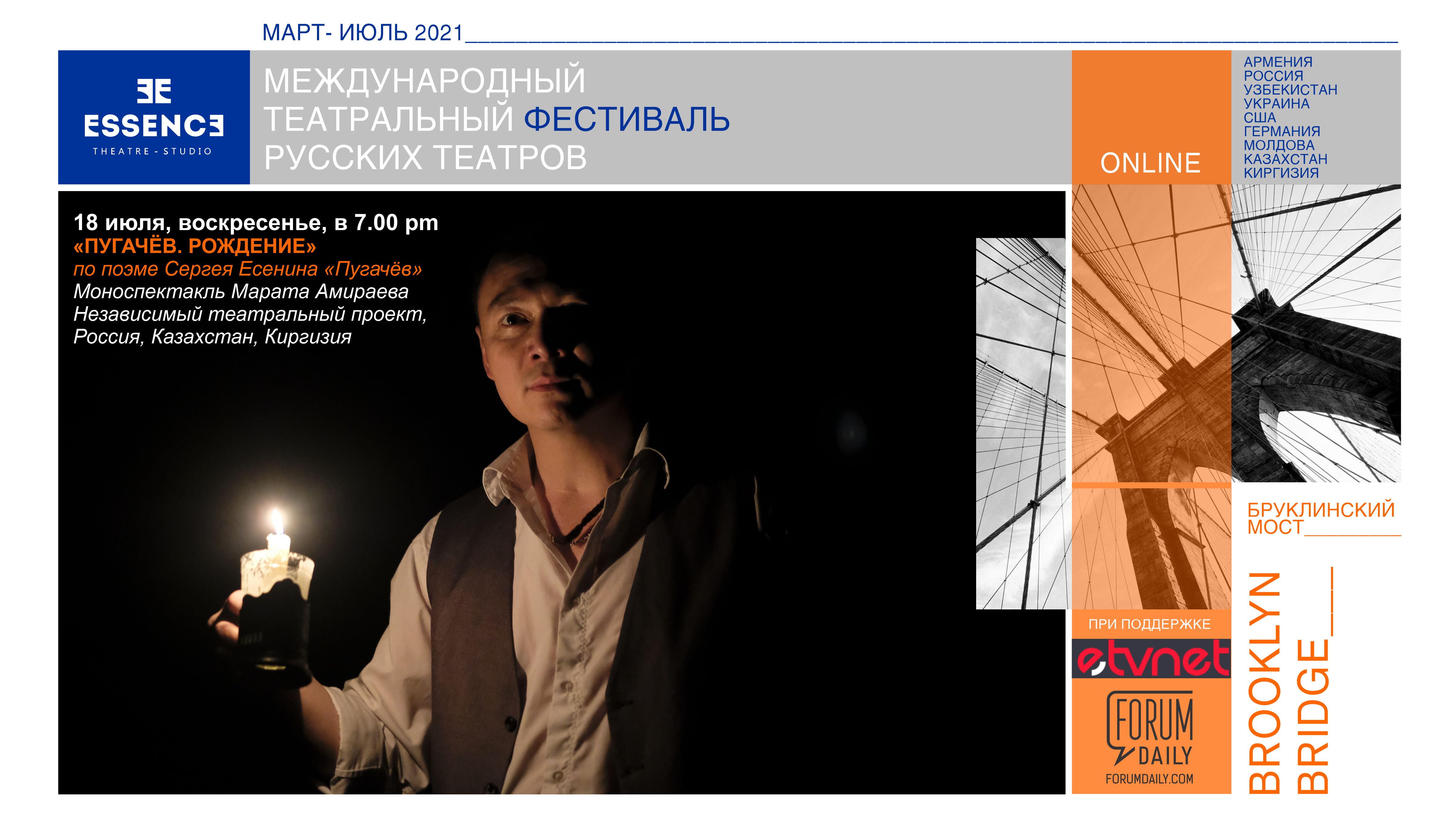 An independent theater project. Russia, Kazakhstan, Kyrgyzstan.
Solo performance of Marat Amiraev (Kyrgyzstan).
Director - Alexey Shemes (Russia)
The performance was performed on a basis of "Zhas Sakhna" Theater, Almaty, Kazakhstan.
As creators of the show say: "Pugachev. The Birth " based on Sergey Yesenin's poem "Pugachev" is an attempt to comprehend people's revolt, to understand its origins, to understand the anatomy of betrayal."
This is a kind of interpretation of the Pugachev's uprising in XVIII century in Russia. The production of Alexey Shemes "Pugachev. The Birth" critics have already called "innovative", and the performer of the main role Marat Amiraev - as the discovery of the festival in Moldova. 
This is a one-man show in which one actor plays all the images. The complexity and depth of the performance determines the excitement and awe of its creators. Marat Amiraev turned out to be not only the main person of "Pugachev", but also the ideological inspirer of the play.