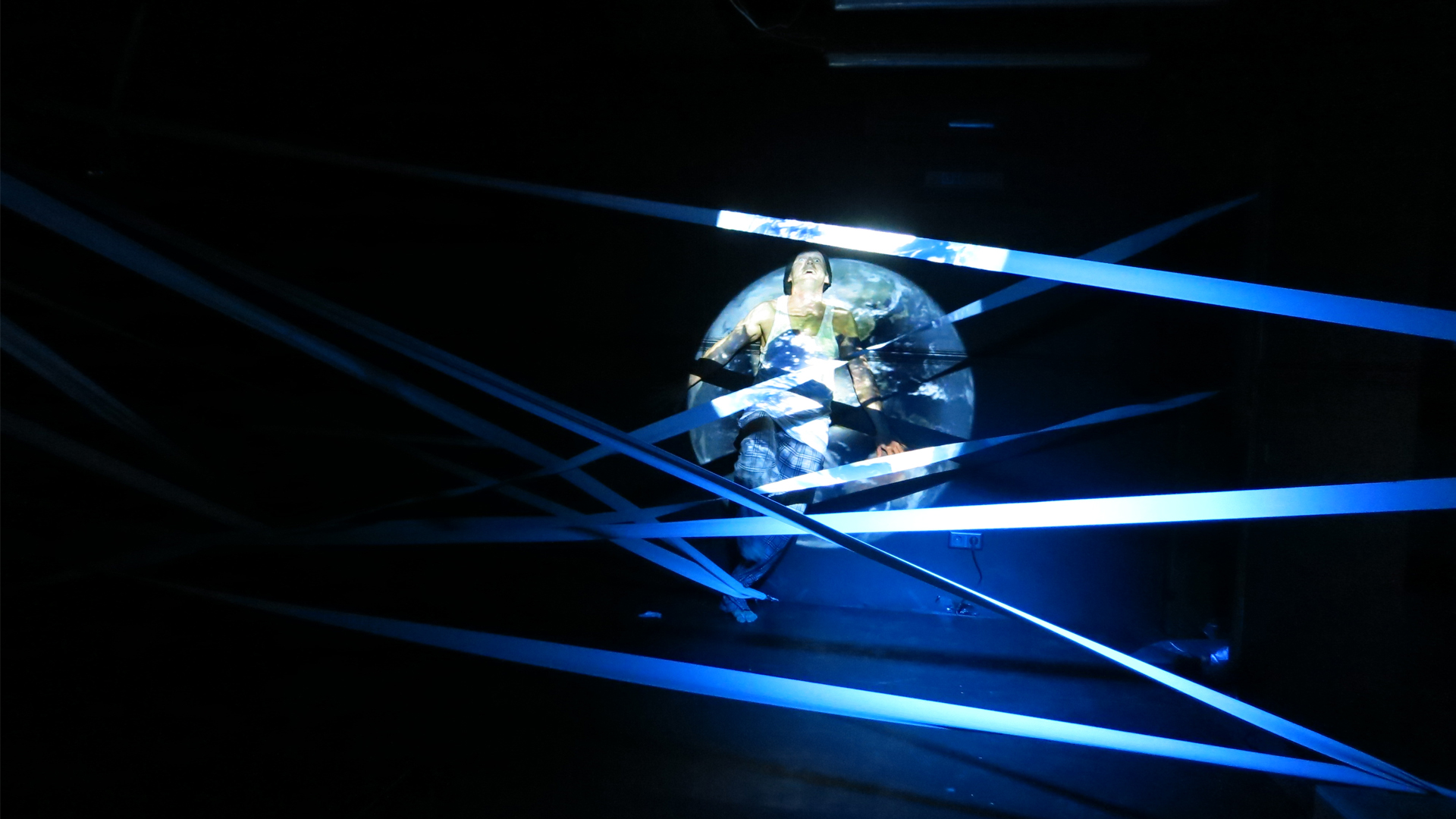 based on the play by A. Rosca
Theatre "ART", Chisinau, Moldova
Saturday, June 5, at 5.00pm
Solo performance of Victor Vorzonin
Directed by Dmitry Akrish
The plot of the performance is based on a real fact of miraculous healing of a 12-year-old boy of cancer after a call from a spaceship. Patient Sasha Gavrilov was in one of the final stages of the disease.
The child dreamt of space. His doctor was a friend of the Russian astronaut Yuriy Lonchakov, and it just at that time the spaceflight took place. The doctor asked the astronaut to call the boy from space to support him. Yuri Lonchakov encouraged the boy in every possible way, sent him photographs from space. And that communication became miraculous for the child and afterwards the medical condition of the patient gradually improved. As a result, the child recovered completely. Dream and courage defeated the disease.
The author of the play, the Head of the ART Theatre, Doctor of Arts Angelina Rosca says: "Doctor Oleg Tatkov, who introduced the boy to the astronaut, offered me this documentary material. The play includes interviews with heroes, medical reports, media materials, letters, etc.
With this performance we intended to give people hope, to testify that with the strength of spirit and faith in a dream it is possible to defeat any disease and any misfortune that a person gets into.
Viktor Vorzonin is a graduate of GITIS (workshop of Professor L. Y. Heifetz), he is an actor of Moscow M.N.Yermolova Drama Theatre (under the direction of Oleg Menshikov).
Dmitry Akrish is one of the most famous and talented young directors nowadays. Originally hails from Moldova, he graduated from the Academy of Music, Theatre and Fine Arts in Chisinau in 2004 specialized as a theatre and cinema actor and in 2017 from the directing department of GITIS. His performances staged in theatres in Romania, Great Britain and other countries were met with invariable success.