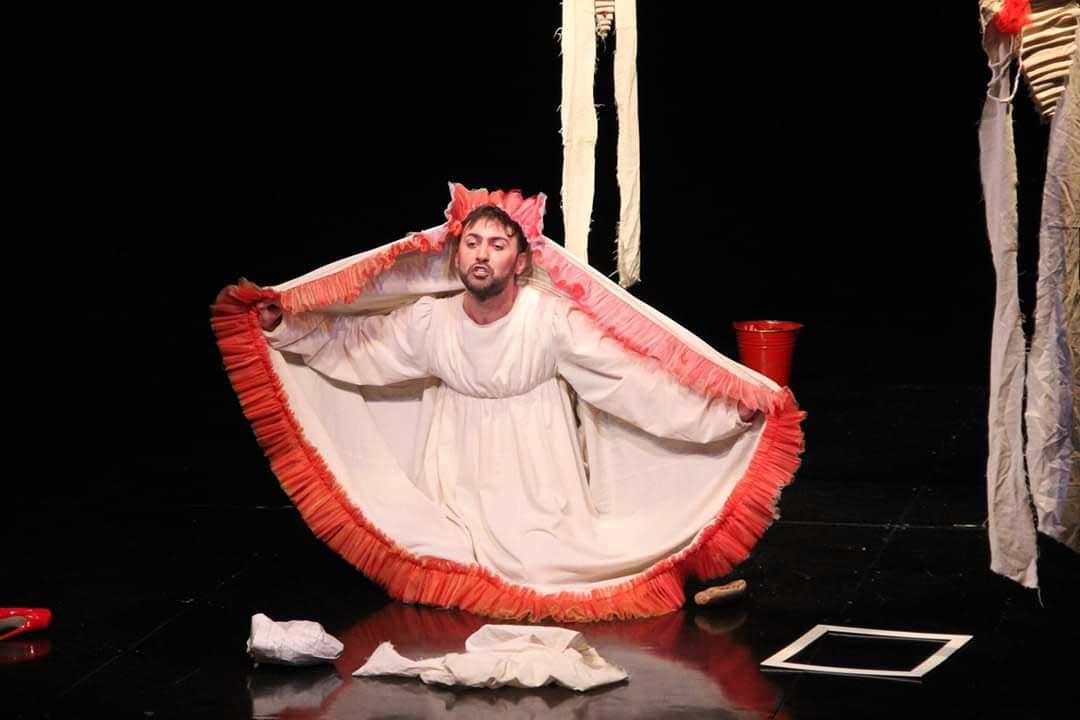 Armen Qushkyan solo performance based on the novel "Idiot" by F.Dostoevsky,
Gabriel Sundukyan National Academic Theater, Armenia
Saturday, April 24, at 5.30 pm
Gabriel Sundukyan National Academic Theatre was founded in February 25, 1922 in Yerevan, is the oldest modern theatre in Armenia. The theatre is named after Gabriel Sundukyan, who founded the Armenian school of realistic drama.
Director: Vahe Shahverdyan. Mr. Shahverdyan is People's artist of Armenia, Artistic Director of the H. Abelian Theatre, one of the leading directors of the country․
The second title of the show is "In the Role of Nastasya Filippovna, Prince Lev Nikolayevich Myshkin". Prince Myshkin, after the murder of Nastasya Filippovna by Rogozhin, found himself in a psychiatric hospital. Here he experiences, again and again, everything that happened, feels guilty that he could not prevent the death of the woman he loved. The long white shirt of the hero turns into her dress, at least this way the prince can prolong the life of his beloved. Nastasya Filippovna lives in it. Red women's shoes, a red bucket, where Myshkin desperately washes away the blood from the cloth he did not spill... The young actor masterly transforms into numerous characters pertaining to the tragic events. So Prince Myshkin remains alone. A hook falls from above. He drowns in a dress, dissolves in it and goes into oblivion. And Prince Myshkin, a man-angel, will go into the light, where we are not given a chance to take a look during life…This performance is very vivid emotionally, where feelings, thoughts, and destinies of the characters are interacting.
Duration - 50 minutes.