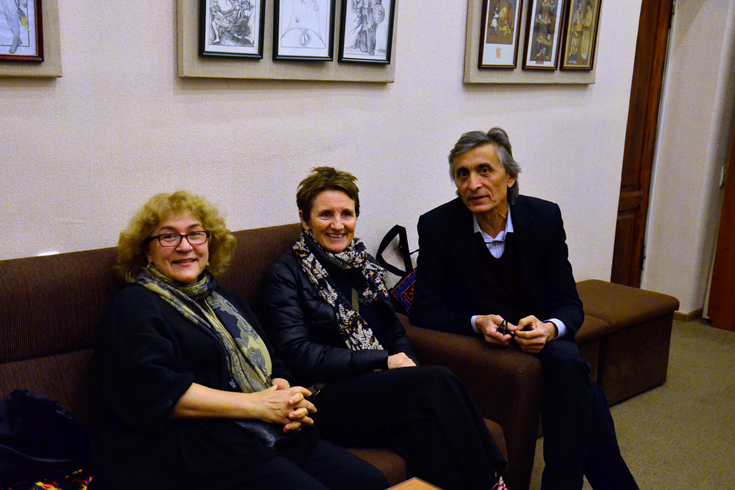 Cooperation between the two theater schools
Artistic Director of the Youth Theatre of Uzbekistan NABI ABDURAKHMANOV and the pedagogues from the United Kingdom summed up the rounds of master-classes for young actors and discussed further collaboration between the two theatre schools. These master-classes organized in Tashkent by the British Council in Uzbekistan.
Creative initiations have got no boundaries as well as the language of art, which is universal. It's not a coincidence that the year 2016, being globally marked as the 400th anniversary of Shakespeare's death, already began with artistic collaborations and master-classes for young actors, organized by the British Council with the support of the Ministry of Cultural and Sport Affairs of the Republic of Uzbekistan.
On December 16–19, the pedagogues from the Rose Bruford College of Theatre and Performance in London hosted the rounds of master-classes on the stage speech and body plastics as well as the speech trainings for young actors based on the works of William Shakespeare.
The director of Theatre College "Rose Bruford" Niamh Dowling shared some professional tips and techniques of working on a role with the participants of the events.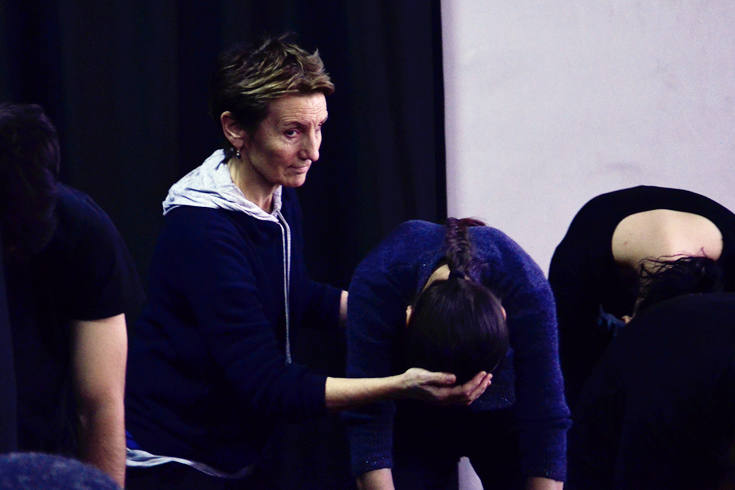 Khusan Salikhov, the leading actor of the Youth Theatre
The experience of collaboration with Niamh gave us the sense of affinity between two of our theatre schools: the British and Uzbek. We share common purposes and demands toward performers on a stage. A maximum of artistic freedom and skillfulness of an actor in his work on a role. Techniques, demonstrated by Niamh, will surely help us refresh our own arsenal with essential acting exercises.
Young artists enthusiastically participated in the trainings under the leadership of the master of arts – the pedagogue of acting and voice techniques John Tacker and stage director Irina Brown.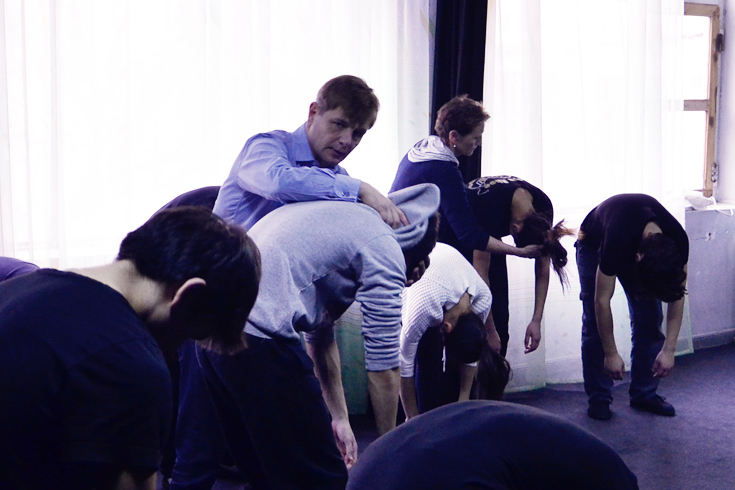 Khasan Salikhon, the leading actor of the Youth Theatre
Once again, pedagogues demonstrated how exciting and effective could a practice on Shakespeare's work and, moreover, the importance of understanding the gist of each of his words.

The participants of the event expressed their gratitude to the organizers and their hope for the continuation of such important cultural dialogue.
Kamilla Aburakhmanova, director, actress of the Youth Theatre
Such a close connection between our schools, the similarity of spirits and likeness of temperaments of foreign pedagogues and our actors, kindness and professionalism, which were all around during master-classes, indeed, can energize. Thank you, John! Thank you, Niamh and Irina! We hope for the future collaborations!